Main Content
What is SI?
Structural Integration (most commonly known as Rolfing) is a process of re-education and alignment of the body through movement and touch. The primary focus is to facilitate the relationship between the human body and gravity. By releasing tension throughout the body it is possible to create greater balance and ease of motion.
Structural Integration Practitioner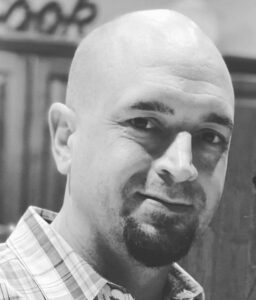 Nick has been practicing Structural Integration (Rolfing) since 2007. He has developed his own style of work integrating the fundamentals of SI with energetic processes that invite the body to heal itself. Nick facilitates dialogue during sessions to help his clients unstick themselves from limiting beliefs about themselves and get them out of their stories that keep them from acknowledging their infinite possibilities.
Nick is also learning the tools of Access Consciousness to deepen his awareness and aid his clients in doing the same. By freeing ourselves of judgement and stepping into consciousness our realities become infinite possibilities. Nick helps his clients choose for themselves and create the life they truly desire.
No session is ever the same. There is no protocol. What happens during a session with Nick is dictated by following the energy that presents itself during the session.
Nick travels worldwide offering his services. To book Nick for an event just email and we can see what is possible.
Many of Nick's Clients tend to be in their mid 50s and are looking to get back in hape and are burdened by years of inactivity. SI returns the body to a normal state of organization and frees the body of restrictions to to adhesions in the layers of fascia.